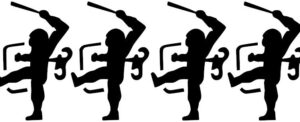 The Metropolitan Police deployed its riot cops recently in a disturbing show of force. A group of homeless people calling themselves the Autonomous Winter Shelter (AWS) occupied the disused Sisters of Mercy convent in Shadwell, Tower Hamlets, London in November 2022.
The owner sent a complaint to the Met in December. They subsequently carried out an investigation. In April 2023 they sent a letter to the squatters requesting that they leave the building.
They then visited the site on many occasions but were denied entry. Forty people were living at the ex-convent.
On June 1st they showed up in force with a large number of cops in riot gear. 29 people were dragged out of the building, with no time to collect their belongings, whilst others fled when they saw the riot cops. A crowd which gathered in support were threatened with raised batons by the riot thugs. [Read More]