Peoples kitchen returns to Hackney after a festive break, continuing every Thursday from 7pm with free/donation based food and film screening after.
So come check out our new home for the social centre at 52B Well Street, E9 7PX, and let us know what you think (or how YOU can make it better!)
A public open day will also be taking place on Saturday 11th January for our 'official' opening.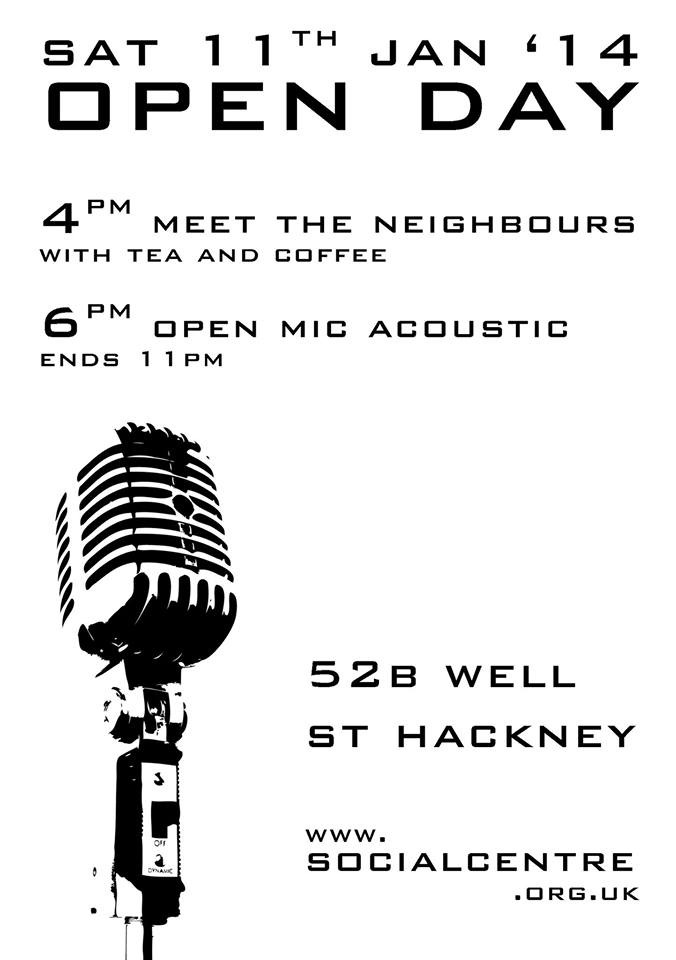 OPEN DAY
From our open meeting yesterday, it was decided to have a 'Meet The Neighbours' afternoon from 4pm with tea & coffee, for people in the local area to get to meet us and see the new space.
Then in the evening from 6pm there will be Open Mic Acoustic. It will be self-managed between the artists playing, so feel free to bring your instrument and come play something.
This is additionally an opportunity for anyone wanting to get involved in organising the social centre to come speak with us, and to check out our new space which includes a freeshop, cinema room, open school, computer lab and more…