Updates at midnight
(see
here
for videos)
:
4 hrs ago: Police have retreated for now but our protest will continue. Still need more numbers here in solidarity.
5hrs ago: Police reinforcements have arrived
"If you are free NOW we urge you to get to 2a Charing Cross NOW as Westminster Council are attempting to close down the ongoing 24 hr. Streets Kitchen facilitated by Love Activists, many homeless groups and activists. Hundreds of homeless people have found assistance over the Christmas period there and we will resist any attempts to prevent us undertaking this essential service on the streets of London." – Street Kitchen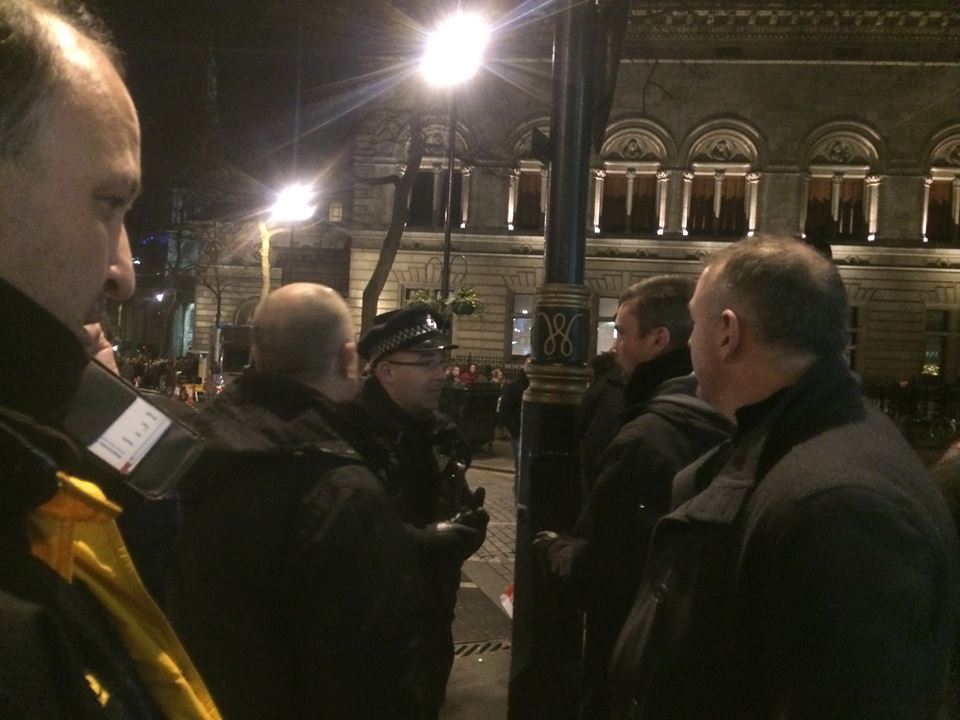 Updates from 5:10pm:
Just now: Council and police making last minute preparations
36 mins: Class war with Westmonster council
40 mins: The council will be here at 5.30pm
4 hrs: In half an hour the council and police will begin they're attack, please help
4 hrs: Westminster council in talks with police next to love activists street kitchen on 2a charing cross road preparing some sort of secret act for half an hour's time
4 hrs: URGENT! We need people to assemble at the kitchen so we can take on Westminster council.
4 hrs: There will be a public assembly at 2a charring cross road at 7pm to ensure our fellow humans are not neglected
4 hrs: All of the homeless centres in Westminster are closed for the next 3 days, Love Activists are one of the only groups protecting the homeless now, we will not be moved on by the council.
4 hrs: Council have now left, they've stated that they will be evicting us around 6pm, anyone wishing to assist us come down around 5pm or earlier.
5 hrs: The council are here, fireworks are more important than human rights
5 hrs: CALL OUT – Westminster Council are attempting to evict the Street Kitchen, they gave us an hour notice not long ago. Can as many people as possible come down to 2a Charing Cross Road to fight the second eviction. Thanks.
Updates and photos from Love Activists facebook page