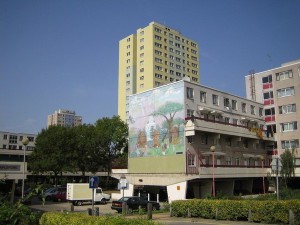 I guess Tottenham is most known for its riots in 1985 and 2011. These were in no way organised or led by anarchists, and we were a very small part of them. But, they definitely showed the anger sections of the local community had toward the killing of members of their community by the police. This anger was also evident on the streets of Haringey when Joy Gardner and Roger Sylvester were also killed by the state. Local anarchists have always tried to stand side-by-side with those more directly affected.
But disquiet goes back a long way in Tottenham. In 1909 two alleged anarchists held up a payroll followed by a two-hour gun battle with the local police. Maybe not our most positive moment but still part of our local history. For more details, check out "Tottenham Outrage."
Tottenham and anarchism probably go back a lot further but this is a quick and brief history of the last 30 or so years.
The early '80s saw three different anarchist newspapers in Haringey. In 1984/5 there was the aptly named Soci@list Opportunist which lasted for six issues. Then there was Haringey Anarchist News in 1986 followed by Haringey Free in 1987/8. [Read More]