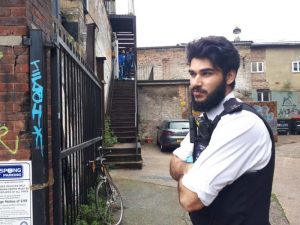 Occupants removed from the building despite ongoing pandemic.
Police officers assisted a business owner to carry out in eviction on Hackney Wick on 29 April, removing the building's occupants despite government advice to "stay at home" due to the ongoing COVID-19 pandemic.
The incident at 5 Prince Edward Road on 29 April is the latest in a string of evictions carried out since the UK's lockdown measures were introduced on 23 March.
Evictions have carried on, despite the government committing to a "complete ban on evictions" on 18 March. [Read More]