The eviction of Fabrikool is far from forgotten. With this action, we show our solidarity with the Fabrikool, all evicted, existing and future free spaces.
Therefore we left a painting with the content: "FABRIKOOL BLIeBT KOOL" (Fabrikool stays cool) at Neubrückstrasse on the evening of 31 May 2019.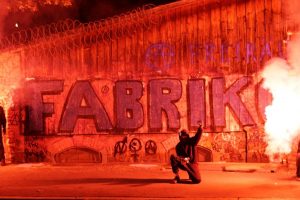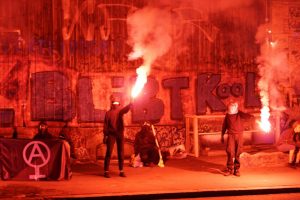 Many people showed solidarity during the action and began to chant slogans. The action was peaceful and met with broad support from passersby.
We will not forget whose dreams you are trying to stand in the way and we will continue to fight. Yesterday on the barricades, today peacefully masked with colours and next Thursday 6th May 2019, Velodemo 18:00 (06:00pm), Mittelstrasse Längasse in Bern.
Originally published by Barrikade Info. Translated by Enough 14.