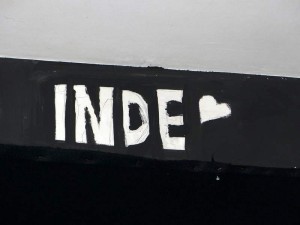 The Creative Platform Inde Collective is issuing a public call to DUTB (the so called: bad bank) to start a dialogue with regard to making arrangements to remove asbestos from the former factory Inde. We reiterate that the spaces which are in use by UPI have already been cleaned long ago and are in fact asbetos-free. We expect a response from DUTB so that in agreement with the cleaning contractors a temporary access to our premises during the clean-up will be arranged. There are several entrances to the UPI premises and we are sure it is possible to provide safe access to at least one of them. Also, the building which UPI uses is not covered with asbestos roofing.
We are willing to show the premises to licensed contractors to convince them that the cleaning of the area that we occupy is not necessary. We have also prepared proposals on how to facilitate access without hindering the clean-up.
It is our sincere wish that the cleaning of asbestos be carried out in the forecast time-line. We strongly reject the call to eviction which an unknown messenger left at the entrance to the former factory. Judging by this written notice, DUTB isn't just planning to clean up the premises, but urges users of the premises to remove all personal belongings. This cannot be interpreted otherwise but as a threat of eviction. As responsible landlords we are obliged to take care of the premises which are in our possession. We owe it to UPI users and to the wider local community, since for more than two years we have been doing major socio-beneficial and completely non-profit, social, cultural, artistic and other work and activities. It would be inadmissible and irresponsible to leave and empty the spaces which provide a creative platform and shelter to a wide range of people. We will not allow DUTB to use the removal of asbestos as a cover for an effortless destruction of several years' work, which was done for the benefit of all people in the wider local area. We reject in advance any hints of hindering the cleaning of asbestos.
We ensure that all our efforts are aimed at finding common solutions.
The Creative Platform Inde Collective
Koper, 1/25/2017
Inde Plataforma
inde [dot] platforma [at] riseup [dot] net
https://squ.at/r/638
http://www.indeplatforma.org/
---
Some squats in Slovenia: https://radar.squat.net/en/groups/country/SI/squated/squat
Groups (social center, collective, squat) in Slovenia: https://radar.squat.net/en/groups/country/SI
Events in Slovenia: https://radar.squat.net/en/events/country/SI
---
http://www.indeplatforma.org/public-call-to-dutb-to-dialogue-with-the-collective-u-p-inde/