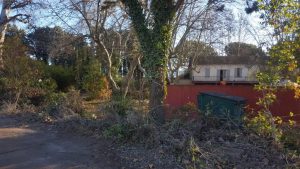 Pertuis (France) – We are mobilizing against the 86 ha extension of the commercial zone of Pertuis and the artificialization of agricultural land that it will generate.
For 3 weeks, we have been occupying houses, destined to be destroyed, to fight against this project.
We are appearing in court (what an injustice!).
Come and support us this Thursday 16 December at 2pm, in front of the court of Pertuis.
La ZAP (Zone à patates)
Pertuis, France
lazapdepertuis [at] riseup [dot] net
https://zappertuis.noblogs.org/
---
Some squats in France: https://radar.squat.net/en/groups/country/FR/squated/squat
Groups (collectives, social centres, squats) in France: https://radar.squat.net/en/groups/country/FR
Events in France: https://radar.squat.net/en/events/country/FR
---