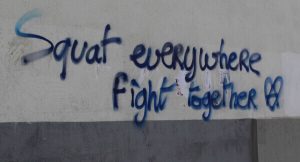 From the 15th to the 18th of february, we carried out a tagging offensive on the walls of Montreuil! Hoping that these walls will carry for a long time to come our solidarity with the threatened places, the ZAD du Carnet, our friends in Toulouse and Rigaerstrasse 94 in Berlin.
Love, courage and support to the ZAD du Carnet, to the friends of Toulouse, to Rigaerstrasse 94 and to all the projects and houses threatened with eviction.
Long live the squats, for anarchy.
---
Some groups in Montreuil https://radar.squat.net/en/groups?fulltext=Montreuil
Some squats in and around Paris: https://radar.squat.net/en/groups/city/paris/country/FR/squated/squat
Some squats in France: https://radar.squat.net/en/groups/country/FR/squated/squat
Groups (collectives, social centres, squats) in France: https://radar.squat.net/en/groups/country/FR
Events in France: https://radar.squat.net/en/events/country/FR
---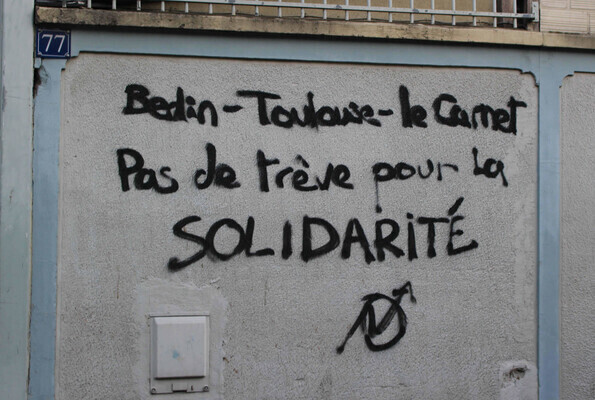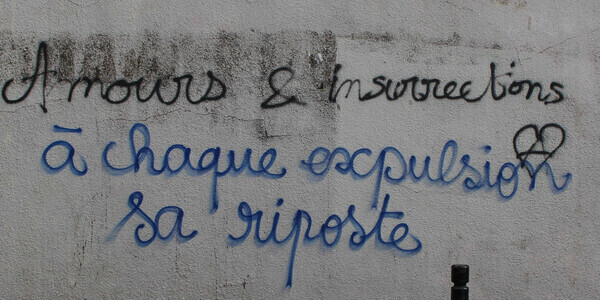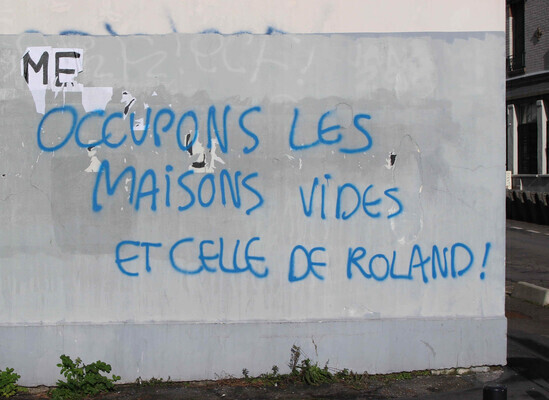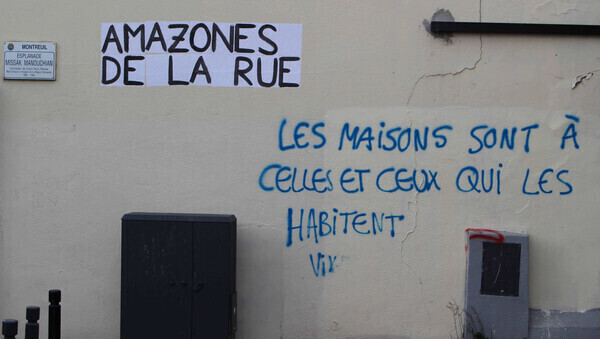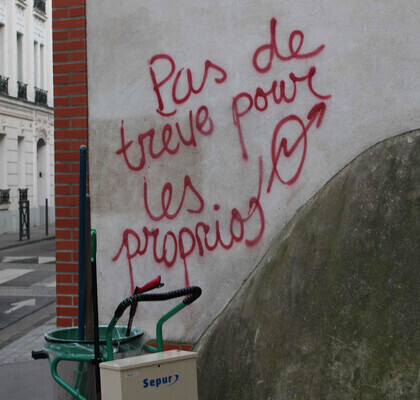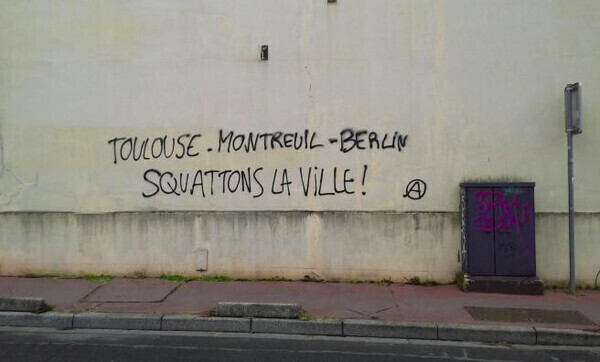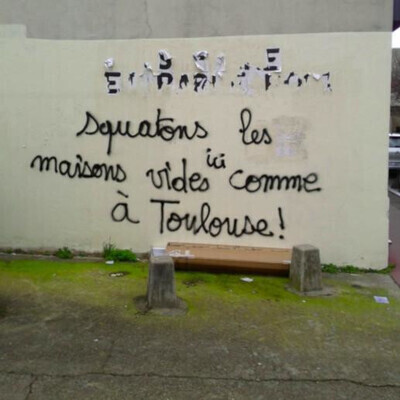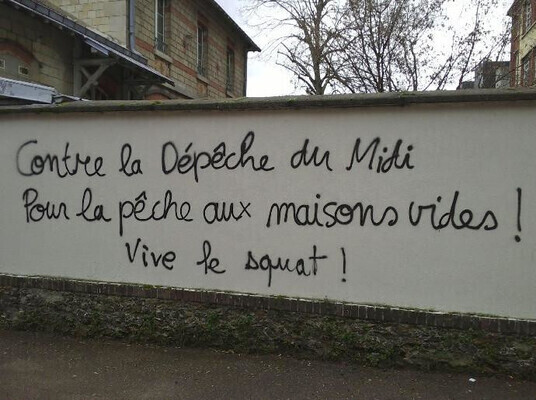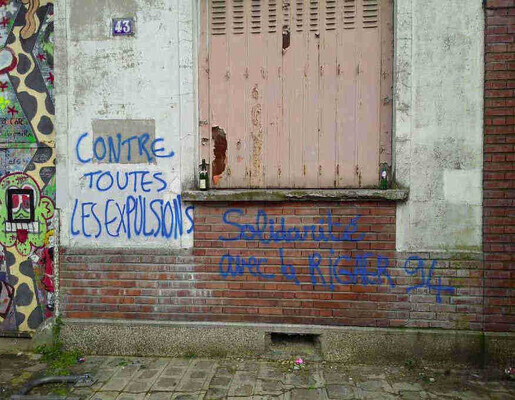 source: Indymedia Nantes https://nantes.indymedia.org/articles/54946