On Friday we reported about raids, evictions and arrests in Italy. Here is another report about the police operation. Six comrades were released yesterday, two are still imprisoned.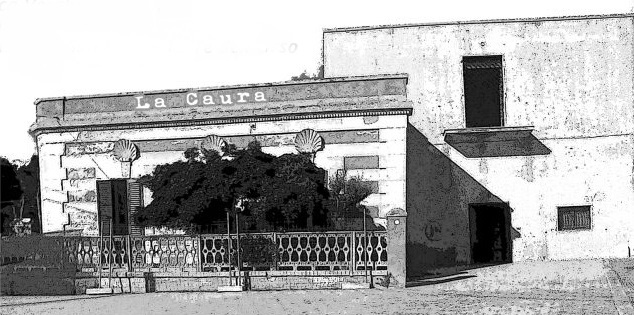 On Thursday 3rd August at 6:30am the Digos of Lecce and an antiterrorism special squad (UOPI) wearing balaclavas and armed with machineguns stormed La Caura Squat (Roca-Lecce). The police forced those present to lie face down on the floor, then took a comrade, Paska, away who is now being held in the Lecce prison.
The episode occurred at the same time as that at La Riottosa in Florence, where 7 more comrades were arrested, while one was arrested in Rome. The police operation refers to an explosive attack on "Il Bargello" [neo-nazi] bookshop, a Casapound place, in Florence (1st January 2017), when an incompetent bomb disposal expert was injured, and to an incendiary bottle against the carabinieri barracks in Rovezzano, Florence (21st April 2017).
The police chief of Lecce immediately took the chance to threaten the new squat (La Caura), opened just ten days ago, with eviction, as happened with La Riottosa.
At around 2pm about thirty people went outside the prison in Lecce in solidarity for a quick greeting to the prisoners. And another gathering is to take place today 4th August at 6pm.
Solidarity with Micol, Marina, Sandro, Nicola, Roberto, Paska, Giovanni, Vespertino.
Freedom for all.
---
Update:
On the 5th of August there was a judicial hearing about the pre-trial detention of the eight anarchist comrades. Six of the eight people arrested on 3 August morning were released yesterday. Comrade Salvatore Vespertino is still in the prison of Solliciano in Florence. The comrade Pierloreto Fallanca also remains imprisoned in Lecce.
The current addresses to write to the comrades are:
Salvatore Vespertino
c.c. Sollicciano
via Minervini 2r – 50142 Firenze, Italy
Pierloreto Fallanca
via Paolo Perrone 4 – 73100 Lecce, Italy
[Posted on August 6, 2017 by Enough is Enough!.]