Wednesday July 13, there is a court case in Utrecht about the squatted houses on Monnetlaan. The buildings were squated in April out of protest against the gentrification of Kanaleneiland. Everyone who has affinity with this story, or is interested in the courtcase, is welcome to witness the courtcase itself. The squatters and supporters will be in front of the courthouse from 8.30, the courtcase itself begins at 9 o' clock.
Utrecht is finishing a large scale gentrification project that has wiped out 9500 social houses. Kanaleneiland Centrum is one of these projects, where 1100 sociale houses have been demolished. This project is now ending, the squatted have occupied the building which will be the last to be renovated.
To illustrate, two foto's. The first foto shows a block that has not been renovated. The second foto shows a recently renovated block. Doesn't that look good? Whats wrong with that? Maybe it will clarify if we put a price tag on things. The left side of the photo is 100% sociale housing, prices are around 450,- Euros p/m. The houses in the photo on the right are fore sale for 95,000 to 170,000 thousand euro's for a fixer upper.
To be more specific, the photo on the left has mainly non white people living there, the one on the right mainly white. The project Kanaleneiland Centrum has 1100 sociale houses and only brought back 138. That means 962 families have been forced to leave the city.
"Gentrifiction pushes non-white people out of the city" says Squatter Rogier.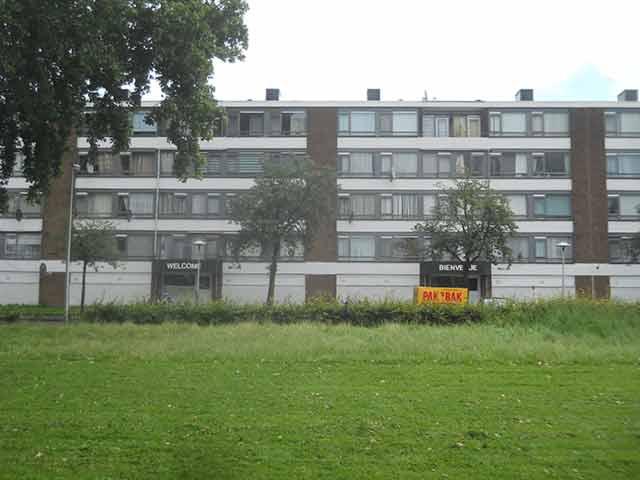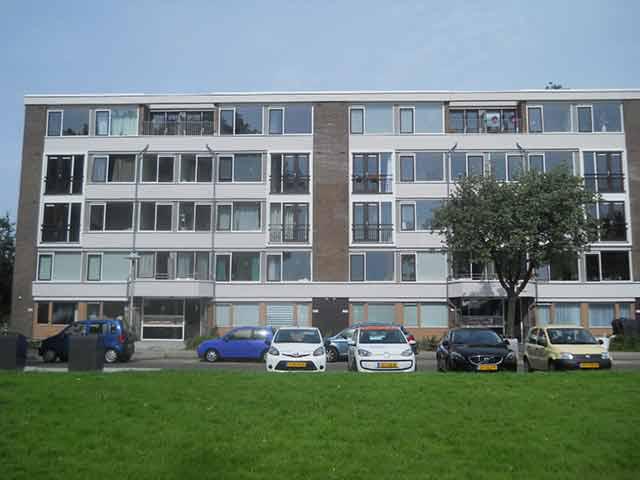 source: https://www.indymedia.nl/node/34489
Update 13/07/2016: New house squatted on Kanaleneiland
Yesterday there was another house squatted in Kanaleneiland, Utrecht. This house is part of a mass-scale renovation/gentrification project called Kanaleneiland Centrum. The squatters are protesting against gentrification and are in solidarity with the eight houses in the same neighborhood which have a court case today fighting the eviction.