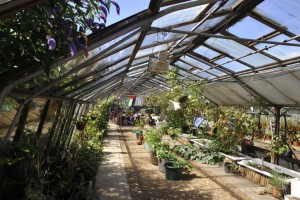 Just days to go and we're warming up for Saturday's birthday celebrations.
There's an exciting line up, and more information about workshops, activities and timings below.
Don't forget to bring along seeds for the seed-swap, cakes for the cake competition and instruments for the jam.
There's plenty of space for camping. Join the Grow Heathrow camping crew and bring a tent and sleeping bag. We also recommend warm layers, hot water bottles and friendly bodies to provide extra cosy heat.
If you can donate any mugs, please bring them along as we want to make sure everyone can drink tea!
Friday 27th February 7-10pm: Pre-birthday warm up activities
Interactive workshop and performance from XX the experimental theatre group.
Followed by permaculture and hip-hop workshop with KMT from May Gardens Project.
******
Saturday 28th February 11am – late: Birthday celebrations!
Tours, tea, live music, and food served throughout the day. Plus . . .
Seed sowing and swapping from Community Food Growers Network and Organiclea
Flag making from Heathrow Arts
Building with hemp
Axing skill-share
Umbrella upcycling workshop
'The Making Space', a space to explore, play and let your inner child run wild
And much more!
*****
Alternative Space
12:00 – 13:00: Home Education: A Real Choice?
13:00 – 14:00: Squatting 101
14:00 – 16:00: Reflecting on Past and Present Struggles, with David Graeber, Ewa Jasiewicz, Tristram Stuart and John McDonnell
*****
Straw Bale Wellbeing Space
12:00 – 13:00: Social Auto-Healing Circles
13:00 – 14:00: Massage For The Masses
14:00 – 15:30: Kundalini Yoga
*****
!!!!!!!!!!!! 4pm Cakes and speeches !!!!!!!!!!!!!
*****
7pm onwards: Live music performances from acts such as Pete the Temp, Crazy Divine and Robin Grey, Dj's till late.
source: http://www.transitionheathrow.com/2015/02/grow-heathrows-5th-birthday-friday-27th-february-sunday-1st-march/