This is a video someone made on Thursday evening (5 February) when the police and Southwark Council came and smashed up 8 homes and welded them up to prevent the occupation spreading.
You can hear loud banging and breaking of glass inside the flats that are blocked off by police. This is them smashing the toilets and sinks, and the windows, to make the homes uninhabitable. Here is a picture of a bathroom after being smashed by the council.
There are around 18,000 people on the Southwark council housing waiting list.
[Published by Fight for the Aylesbury on February 8th, 2015]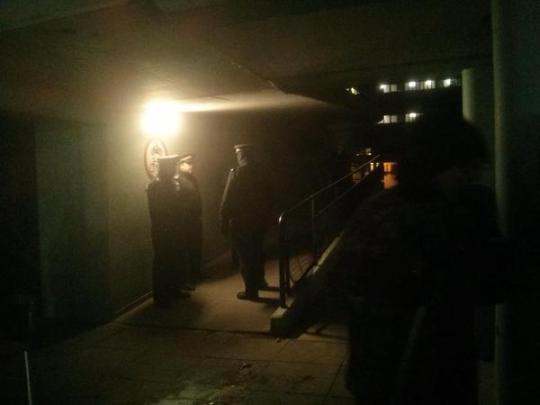 Southwark council and police smash up 8 empty homes trying to stop occupation spreading
On a freezing cold night, in a city of rocketing homelessness, Southwark Council and police smashed up 8 empty council homes.
Around 4.45 PM police and workers attacked one of the buildings we had reclaimed. It was not the main part of the occupation, but the building immediately adjoining. Cops blocked off the walkways while council workers smashed their way into the houses.
News had spread quickly and 60 or more people soon gathered outside the occupation to support those inside. Some people tried to block more council workers from entering the building with their tools. Though it was too late to stop them wreaking havoc on the block they had targeted. They used tools including angle grinders and other power tools. From outside, we could hear plenty of banging, smashing and other noises. They smashed the windows, then welded up the doors of the houses.
But, perhaps because of the strong show of solidarity, or perhaps because this was just a test run for the real thing, the vandals did not try to force their way into the main building. It seems they are content for now to try and make the next one uninhabitable. The idea, we imagine, is to stop the occupation from spreading further.
There are hundreds more empty houses on the estate. Are they planning to come back tomorrow and the next days to destroy them all bit by bit?
This was the first "communication" we have had from Southwark Council. It's not very surprising to get this kind of message from an organisation that for years has blatantly ignored Aylesbury residents' clear opposition to the sell-off and demolition scheme.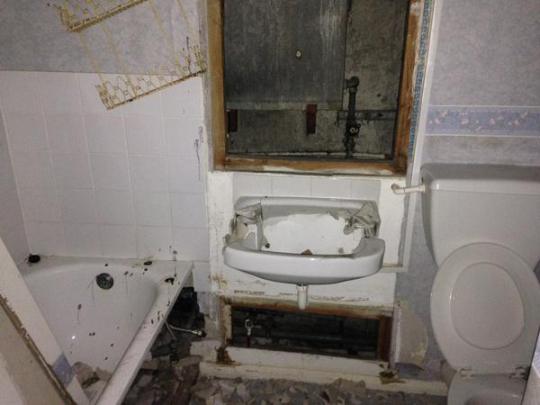 [Published by Fight for the Aylesbury on February 5th, 2015]