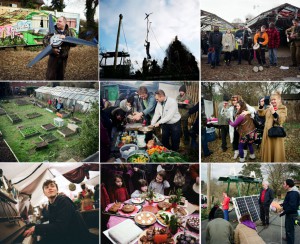 Role of Resistance at Grow Heathrow
Grow Heathrow, is an inclusive, sustainable community project on the site of the proposed 3rd runway. We are committed to furthering  positive social change through education, autonomy and campaigning.
We are looking for responsible, enthusiastic and compassionate people who understand the unique nature of Grow Heathrow as a squatted piece of land under threat of eviction, in a village fighting against airport expansion.
Grow Heathrow is a nationally recognized organisation, making front page news. This is an exciting opportunity to join one of the most exciting and innovative projects of its time and participate from the ground up in real change on both a local and global level.
If you are interested in joining our group, we encourage you to read more about the project to see that you understand and support our aims.
Please email no more than half a page about yourself and experience, stating why you'd be good for this role and send any questions to: info [at] transitionheathrow [dot] com, or call 07904174031 to talk through any queries.
These roles are currently vacant and we expect to fill them as soon as possible. Please get in touch soon, as we may appoint people before the final deadlines . We will review applications on Monday 15th September and possibly again in October.
All roles will be supported directly by a relevant and fantastic Grow Heathrow member.
* Food Grower for Resistance
Will be part of growing group, growing fruit and vegetables on the Grow Heathrow site and propagating for the wider community.
Skills Needed: experience in organic food growing, site planning, communication with wider community, coordination of volunteers. Must be free some Sundays.
* Creative Design for Resistance
Will help with creative re-design of spaces, such as art and wood workshops. Will use arts to respond creatively to needs of collective resistance.
Skills Needed: experience in the arts / textiles / woodwork / architecture or all of the above.
* Events and Community for Resistance
Will be part of outreach team, helping organise events and projects at Grow Heathrow and in the local community, including regular workshops, skillshares and the annual Birthday Celebrations.
Skills Needed: Experience in outreach, planning and communication, coordination of volunteers, experience of working with people of different ages and abilities.
* Radical Health for Resistance
Will be part of wellbeing group and help sustain positive health in the community through facilitating good food consumption, alternative medicine and organising on-going workshops such as massage, yoga, meditation and conflict resolution.
Skills needed: Love, compassion, understanding, sensitivity, organisation, experience of groups. Strong culinary skills also useful.
* Radical Media for Resistance
Will be part of media team, working with local and national and online media to help share the aims of Grow Heathrow. Will liaise directly with other teams within Grow Heathrow to publicize their efforts and support their events. Will also facilitate general multi-media documentation of the Grow Heathrow project.
Skills Needed: Great if your media trained, don't worry if not. Need experience with publicity / online media. Great if you have skills such as photography / film making, or know others who do.
Requirements for all roles: You will be required on site for minimum 1 or 2 days per week at Grow Heathrow (exact days flexible).
There is an expectation that people will, and will want to be involved in central Grow Heathrow activities as part of their role. Such involvement will include participation in some Wednesday night meetings, 7-9pm and Community Work Thursdays, 9.30am-5.30pm.
So long as it does not contradict any of Transition Heathrow's project aims, any ethically entrepreneurial ideas for both individuals and the group as a whole will be welcomed and carefully considered.
For all roles, resources, warm sleeping space, philosophy, companionship, musical entertainment, places on workshops and meals when at Grow Heathrow will be provided.
http://www.transitionheathrow.com/
source: http://www.transitionheathrow.com/2014/09/grow-heathrow-are-recruiting/