On January 15th, at about 12.00pm, cops raided Greece's oldest anarchist squat, Lelas Karagianni 37. Solidarians and neighbours gathered at Amerikis square and then outside the squat, trying to prevent the eviction. There were several comrades on the rooftop of the building chanting slogans, who were caught by the police. Also, two solidarians were beaten by cops on the street and detained as well. Heavy repressive forces were deployed downtown, plus a police helicopter.
Soon thereafter, more people were assembled near the evicted squat. A gathering was called for 15.00pm outside the police headquarters on Alexandras Avenue, in solidarity with the 14 squatters who were arrested from inside Lelas Karagianni, and a discussion was announced for 19.00pm in the Athens Polytechnic (entrance from Stournari street).
All of the arrested comrades were released at about 17.00pm, cops left the vicinity of the squat, and Lelas Karagianni 37 was reoccupied!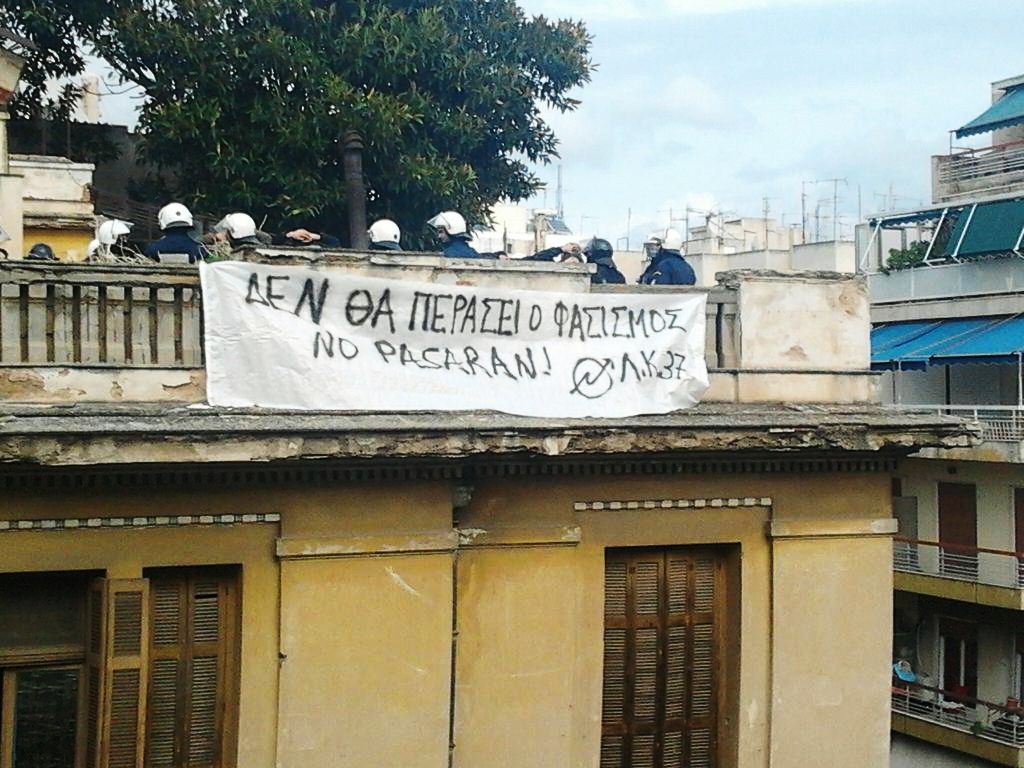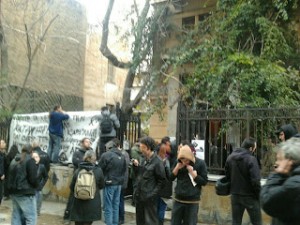 Published on Contra Info