[St. Marçal de Quarentelles]
From 2nd of May on the squat Kan Pons still resists against the eviction. There were three times yet when the authorities suspended the eviction-date at the last moment, the last one when we celebrate Agro-Crust (June 29th)…seems they don' t like the noise so much! But still they' re going on with their intention to kill the life of the village, the actually forecasted date for the eviction is on October 16th.
It' s really clearly for us that we won' t let kick us out so far, we call out to everybody to take part at the WEEK OF RURAL RESISTANCE from OCTOBER 10th to 17th.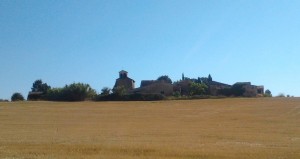 While our forms of confrontation with the authorities and owners are various and concentrated in free and selforganized d.i.y. culture, but in a critical moment, when they really come to evict, everyone acts how he/she likes…against state violence, direct action!
We need the mutual support and forces of the comrades, of the neighboars or rural projects etc. to capture our objective that the authorities and owners abandone their intent to leave the village without people and the houses without human life.
Our idea to repopulate the village and create an ecological and selfsufficient space, open for people interested in collective life conscient against domination and explotation (human/animal), proposals for action days, workshops etc. is a seed to create a new world over the ruins of the destructive capitalist tecno-industrial system of the XXI. century.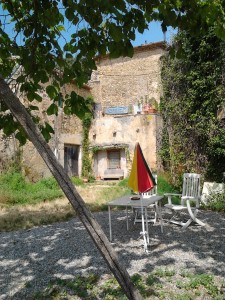 If you are animated to take part or help out to organize/preparate stuff, you can contact us by mail:
liberacionomuerte [at] yahoo [dot] com
To get more info (maps, communiquees etc.) you can visit our blog:
http://resiste.squat.net/agrocrust
Health & social anarchist revolt!
Kan Pons, August 22nd 2012