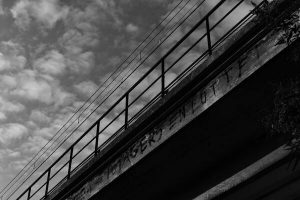 With this second lockdown, we sense that we will have to learn to live with the global pandemic a little longer. For some time now, we had also understood that we would have to deal with the ecological crisis. Rather than gently waiting for the next state of emergency, what we are trying to build here at the Quartier Libre des Lentillères is a possible way to continue to live in spite of these crises. By imagining and creating a world that makes us envious, built of non-market relationships, based on solidarity and a sense of the common, connected to the environment in which we find ourselves, organized in self-management.
From a small, very localized struggle against an urbanisation project such as there are so many of them, a neighborhood rich in the diversity of its activities (from market gardening to self-construction, from small gardens to neighborhood festivals) was built over 10 years, without planing, trying this and that, and also rich of people who come along, garden and live in it. And rich in possible imaginations. Together we are constantly reinventing ourselves collectively.
Of course, these last few months, we are just like everyone else: we are affected by the health crisis that is sweeping our planet. In these moments of doubt, being able to exchange opinions, express our fears, discuss our limits, debate and, in the end, try to agree collectively on the measures we put in place to take care of our health and continue to create something common, it seems all the more coherent to us. The self-management that we are experiencing and that we experience here on a daily basis allows us to do this. It's not obvious, and it's a process that's still underway, but it's a necessary step. Far from a pyramidal policy that inspires mistrust, far from an individualistic vision of responsibility, far from a strategy of guilt, we intend to continue to trust each other in order to learn to develop together a politically relevant way of thinking.
This text is an invitation to come to this liberated hub, which is an integral part of the city (whether the town hall likes it or not). We are not building here an outside world, but an open, porous and welcoming space. In these times of lockdown, when most of the places of sociability that can be found in the city have closed their doors, when certain organisations are prevented from carrying out their actions, it seems all the more necessary to us to remind people that the freedom to circulate and organize, still in progress here, is accessible to everyone.
Indeed, while we hear on the radio that to take care of our loved ones, we should not approach them anymore, we tell ourselves on the contrary that to meet in the open air with people we love is fundamental. That a world where sociability is only allowed within work and family space, for many of us, does not correspond to any known pattern. That gardening can ensure the psychological well-being of people who quickly feel trapped without their few square meters. That we don't feel like cowering and doing things together, that's how we see learning. That in order to continue meeting each other, we want to go and distribute vegetables on the nearby roundabout.
In fact, the neighborhood continues to live. Its residents, human beings, hedgehogs or slugs, move around freely, without having to "prove" a good reason to be where they are. The autumn harvest is abundant, and needs to be shared with as many people as possible. This is the time to rotate the crop and prepare the soil for winter. We can't put the living on hold. Since when are we no longer part of the living?
So don't hesitate to come and see us in the neighbourhood whenever you want or to come and have some leeks (accompanied by a coffee) on Friday morning in front of the traffic circle! We will propose this distribution during the whole time of the confinement.
We also invite you to support as much as you can the Engrenage Gardens, now threatened with eviction, as well as other spaces of freedom and exchange that are being evicted, cannot see the daylight or be maintained. Let's keep them alive and defend them!
Le Quartier Libre des Lentillères
39 au 45 rue Philippe Guignard
21000 Dijon, France
tierraylibertad [at] potager [dot] org
https://squ.at/r/qjt
https://lentilleres.potager.org/
---
Some squats in Dijon https://radar.squat.net/en/groups/city/dijon/squated/squat
Evicted squats in Dijon https://radar.squat.net/en/groups/city/dijon/field_active/1/squated/evicted
Groups (collectives, social centres, squats) in Dijon https://radar.squat.net/en/groups/city/dijon/country/FR
Events in Dijon https://radar.squat.net/en/events/city/Dijon
Some squats in France: https://radar.squat.net/en/groups/country/FR/squated/squat
Groups (collectives, social centres, squats) in France: https://radar.squat.net/en/groups/country/FR
Events in France: https://radar.squat.net/en/events/country/FR
---