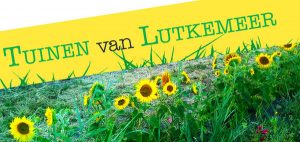 This thursday june 20th, there will be summary proceedings on the Lutkemeerpolder (at 9.30 am, Parnassusweg, Amsterdam). On that day, the project developer, (employed by the municipality (*), who wants to turn the expensive Lutkemeerpolder into a grey business park), filed a lawsuit. It is demanded that the Gardens of Lutkemeer be evicted and that no one be allowed to enter the site for two years.
This is the next step towards starting the construction activities. When those building activities begin – by driving trucks with construction sand out of the polder, it will become permanently unusable for (organic) agriculture. So even if they then decide not to cultivate the polder, irreversible damage will have occurred. Moreover, there is a motion from the city council that they may only start preparing the land if there are also demonstrable customers for the piece of land in question.
The lawsuit is on Thursday 20 June at 9:30 am at Parnassusweg 220 in Amsterdam. Come and take your ID with you otherwise you may not come in. Prepare yourself for upcoming actions. And come along every weekend at the Gardens of Lutkemeer.
Background
The Lutkemeerpolder is a 45 ha agricultural area near Osdorp. The polder is also home to the Boterbloem, an organic farm. In 2009, the then Groen Links alderman Maarten van Poelgeest, together with the VVD deputy of North Holland, Ton Hooijmaijers, presented a plan to build the entire polder for a SADC business park. Hooijmaijers was later sentenced to more than two years in prison for corruption, and the Lutkemeerpolder was one of his small businesses. But in spite of this, the plans went ahead. As if there was no corruption and as if no climate disaster had erupted in the meantime, and we do not realise with the whole of Amsterdam that this kind of green pearl should no longer be thrown out of the window for corporate profits.
Both the Boterbloem and the Lutkemeerpolder as a whole have made great alternative development plans, as an alternative to yet another area for companies and multinationals. SADC has already developed many other business parks with our tax money, which are half empty waiting for another 24-hour open McDonalds (no joke, that's their last customer on the business park next to Lutkemeer).
See Plan Biopolder: http://behoudlutkemeer.nl/biopolder/toekomstplan/
and Plan Akkerpark: https://www.westerpost.nl/plan-akkerpark/
(*) Officially, the interlocutory proceedings are brought by GEM-lutkemeer. This was set up by the municipality of Amsterdam to manage the land. Developer Schiphol Area Develepmont Company (SADC) in turn consists of municipalities Amsterdam, Haarlemmermeer, NH province and the Schiphol Group. Politically, the City of Amsterdam and Groen Links alderman Marieke van Doorninck are the ones who are pushing the project.
Read here the hilarious summons, which states that the area occupied by opponents of the industrial estates has been used, among other things, to have a brass band play on it.
More info here: http://behoudlutkemeer.nl/
---
Some squats in the Netherlands: https://radar.squat.net/en/groups/country/NL/squated/squat
Some squats in Amsterdam: https://radar.squat.net/en/groups/city/amsterdam/country/NL/squated/squat
Groups (social center, collective, squat) in the Netherlands: https://radar.squat.net/en/groups/country/NL
Events in the Netherlands: https://radar.squat.net/en/events/country/NL
---
Indymedia: https://www.indymedia.nl/node/46242