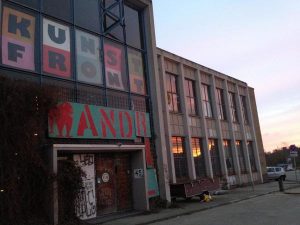 Dear lovely people, the continued existence of our beloved Mandril is at risk! The 5 year contract that was established in 2014 to use the space in Cabergerweg 45, is ending in November 2019. We are fighting for a contract renewal so that we can continue being an open space for creative expression, collaboration, and political engagement.
One way of contributing to the continued existence of the Mandril Cultural and Political Center is through this online petition. If you care about the Mandril and the continuation of this vibrant project sign & share this petition! We need you!!! Sign this petition to show that you support and value this self-organized, autonomous cultural freezone – a space of empowerment, creation, education, connection, and inspiration.
More information about the history & current situation:
The Mandril Cultural and Political Center was originally established as a squat in 2009 in Boschstraat and forced to relocate to its current location in 2014 to the former office building of the Radium factory. With the help of more than twenty volunteers, the rooms of the building were transformed from neglected, moldy spaces, full of stuff, to become usable for the continued activities and events of the Mandril. Over the course of a year windows were fixed, electricity installed, water pipes laid, rooms emptied, bathrooms tiled, walls painted, until the Mandril could finally continue organizing its diverse range of activities. Since then there has been continuous improvement in the space, including investments in fire security and safety measures. While much effort, time, and money has been invested by the Mandril community to move and make the spaces in Cabergerweg 45 usable, the former building in Boschstraat was unused until recently. Part of the reason why the Mandril relocated without resistance in 2014, was the prospect of a theatre group to move into the space directly after the eviction. Cuts to the cultural funds hindered these plans to unfold, leaving the building, formerly filled with life by the Mandril, standing empty for more than 3 years.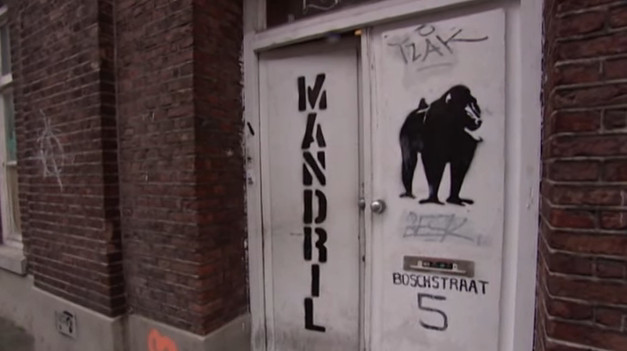 The relocation of the Mandril Cultural and Political Center did not only consume a lot of time, energy, and money to build a functional space, but also harmed the community running the project. The absence of public events for almost one year, due to the necessity to firstly rebuild a usable space, decreased the awareness about this project and therefore the engagement of people. Being an initiative based on the participation and input of a wide community, the Mandril as a cultural and political center suffered. It took until the beginning of this year, that the Mandril activity in terms of community engagement, and diversity, size, as well as quantity of events is comparable to those of the "old" Mandril in Boschstraat.
Sign the petition: https://chn.ge/2PpVr4E
Mandril
Cabergerweg 45
6219 PE Maastricht
The Netherlands
mandril_maastricht [at] riseup [dot] net
https://squ.at/r/8td
http://mandril.eu/
http://mandril.eu/news/article/29855/petition-for-the-continuation-of-the-mandril
Events in Maastricht: https://radar.squat.net/en/events/city/Maastricht
Groups in Maastricht: https://radar.squat.net/en/groups/city/maastricht
Some squats in the Netherlands: https://radar.squat.net/en/groups/country/NL/type/squat
Groups (social centre, collective, squat) in the Netherlands: https://radar.squat.net/en/groups/country/NL
Events in the Netherlands: https://radar.squat.net/en/events/country/NL