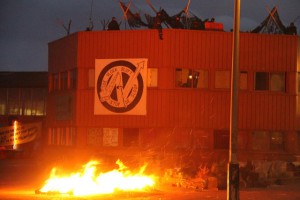 De Vloek is being evicted right now, some photos and a timeline here. Watch a live feed here: http://185.52.224.3/
06:45 Riotcops drive into the street
07:13 Water canon is throwing water on the roof, and almost hits the people.
07:15 More Riotcops are arriving
07:30 Riotcops are waiting to start the eviction. Riotcops are attacking the front wall with a bulldozer
07:40 Riotcops are starting to cut through the roof
13:49 After 8,5 hours, the eviction is still going on
13:50 There are still people inside, on a lock-on
13:53 The fire brigade is arriving full speed at the Hellingweg
15:35 The fire brigade is still busy on a lock-lon after 1,5 hour
15:52 Lock-on and at least 1 squatter still in the basement. More police units enter De vloek. Excessive amount of police material at the Hellingweg.
17:46 We just heard the last person screaming 'he is alive' while they pull him out of De Vloek
20:33 According local media: 10 people arrested, 7 man and 3 women. 2 of them on a lock-on, no injuries.
update 10/09/2015 – 15:09 Make some noise for the arrestees of the Independent Autonomous Zone de Vloek! Tonight at 19:30 we will gather behind the police station at the Burgemeester Patijnlaan 35, The Hague. This is the location where our comrades are being held. They defended the Independent Autonomous Zone De Vloek till the bitter end. We want to make some noise in solidarity with these brave activists. Please bring your noise (and earplugs) and friends, to show solidarity!
update 10/09/2015 – 20:32 by De Vloek Today around 18:00, 4 from 10 people arrested were released from custody. They got subpoena to appear in court, charged with the Article 138A (aquat-law). The 6 other people arrested are remaining in custody at the main police station in Den Haag. One of them is remaining anonymous. They will be presented tomorrow to the judge who will decide if they remain in custody.
We want to stress that it is not true that stones were throwing to the police, even if it was reported by the media.
update 11/09/2015 – 21:35 De Vloek The remaining five arrestees that have defended De Vloek during the eviction, are being held until their courtcase on the 23rd of september. We demand that they be released immediately!
The remaining five arrestees will be put in jails, all over the country. They are being accused of having broken the 'squat-law' (art. 138a) and article 141, acts of violence. A sixth person, who was held and stayed anonymous, has been sentenced by a judge to a 500 euro fine for breaking the squat-law, they have been released shortly after being sentenced. The other persons were released last night with a subpoena, making them able to attend the noise-demonstration that was being organised in solidarity with the remaining detainees.
We demand that they are released immediately!
(A more elaborate statement will be published soon- stay tuned!)
De Vloek, Hellingweg 127, 2583 DZ Den Haag
http://devloek.nl/
Eviction day, Wednesday September 9th: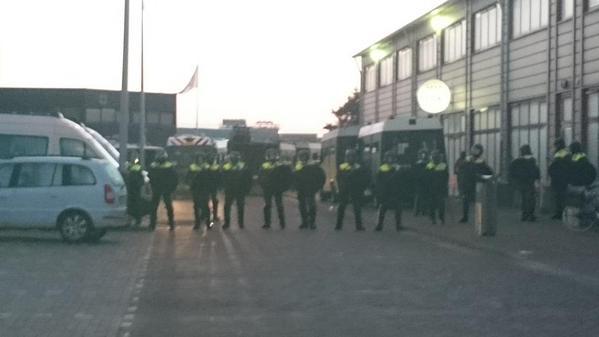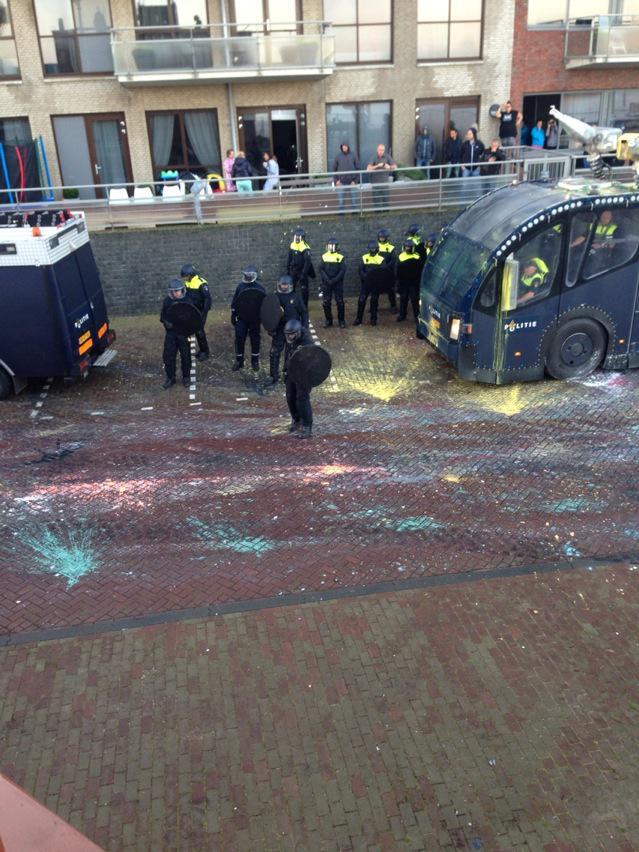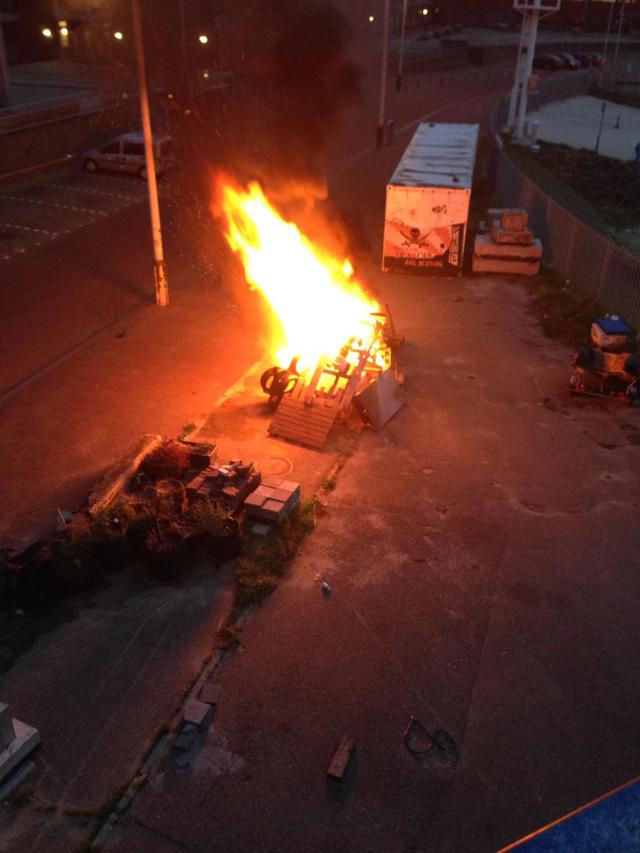 https://www.indymedia.nl/node/29443
https://www.indymedia.nl/node/29503
https://www.indymedia.nl/node/29555