While police evicted Caferağa Neighborhood House, an occupied house in Istanbul's Kadıköy district, in the early morning, activists started a passive resistance, calling for action outside the house tonight. Started in the early morning, the eviction was completed by 10:30am local time. After the eviction and retreat of police forces, activist went back to the street of the house, but decided not to enter the house again as they agreed to have a "passive resistance". The number of activist is around 100 despite early morning.
Private transport company did the job
The goods in the house were evicted through a private transport company. "Neighborhood houses against palaces!" activists shouted throughout the protest, referring to President Recep Tayyip Erdoğan's new residence in Ankara.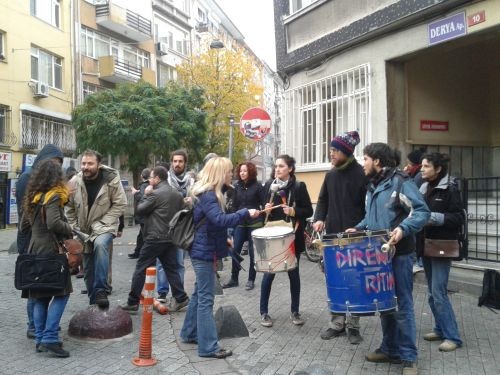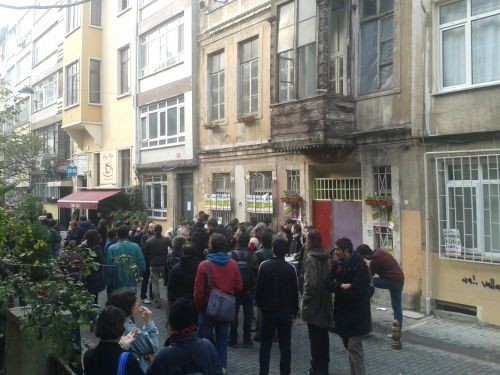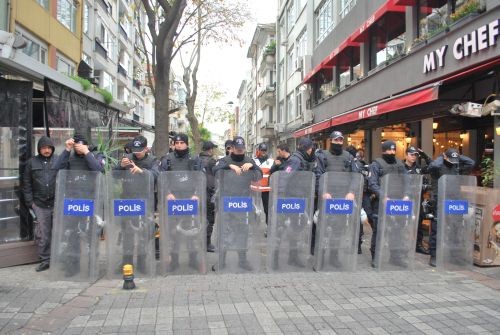 Some of the activist also performed dance and music in order to protest the eviction. "We have a house in the neighborhood, we have a promise here, police came, we have gas. We will resist indeed," protestors said.
On December 5, Kadıköy Governor's Office sent an eviction notice.
Born with Gezi Resistance
After the Gei Resistance in 2013, various park forums and groups formed neighborhood solidarity groups, occupying abandoned houses. Istanbul's first occupied house was located in Yeldeğirmeni neighborhood. Later on, Caferağa Neighborhood House was formed in January 2014. According to Caferağa Solidarity Facing Workshop, the property rights of the premisses have been assigned to a bureaucrat with the alias Arab Ali in 1938. In the years that followed, the rights remained at his family. In 2008, Turkey's Foundation Institute confiscated the property due to tax debts.
"There is no information related to the owner of the house pre-dating 1938…But this can be said: It belongs to a family with either Armenian, Greek or Jewish minority background who have lost their aforementioned premisses due to disriminatinating state policies." (BK/NV/BM)
http://www.bianet.org/english/print/160635-caferaga-neighborhood-house-evicted-by-police