#communique
Through fire, we sent our direct solidarity to those fighters and arrested comrades who stood against the eviction of the State in Pandang Raya, Makassar, South Sulawesi. We deeply feel connected with those people, although we haven't seen each other. But your stories, your spirits and your courage, reached us here who are hiding in the dark and awaiting our momentum to hit back at the enemies.
We were waiting for a while, discussing and questioning ourselves. We want to bring the urban war against the enemies into the next level by training ourselves to be more violent. But we couldn't hold ourselves down and watch all this violence by the State against our sisters in struggle. We won't let ourselves only be throwing words of solidarity but doing nothing, when you are facing a war to defend your lives and your homes. NO! We are not civil anarchists. We are the angry ones.
And so early Sunday (14th September, 2014), we decided to launch an attack against the property of the State. And we chose the Faculty of Cultural Science, Sam Ratulangi University as target. It was an easy target for us. And if out there, people will ask why we attacked this university, we won't give an answer. We answered it before, years ago, when we attacked a primary school in this city. No more explanations for spectators or enemies.
Hands off Pandang Raya,
Urban Guerrilla War,
International Conspiracy for Revenge
FAI Indonesia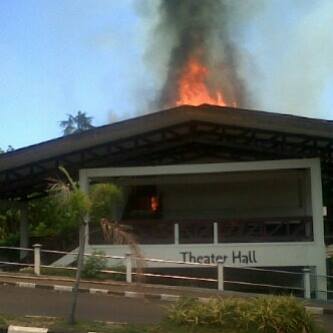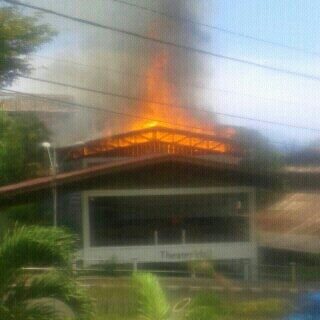 The pictures were stolen by one of our comrades from Path.
Source: http://325.nostate.net/?p=12032