Squatted social center known as the RCA, part of the RCA/Hot Mess compound, caught fire early Wednesday morning in Oakland, California. It appears that no one was inside at the time, as Sheriffs were scheduled to evict the property the day earlier, although it is unknown if they did. In lieu of a communique from the squatters, the following is from mainstream media outlet CBS San Francisco:
An apparently vacant home and store that burned near the MacArthur BART station in Oakland early this morning had been used by political activists for squatting, meetings and events for years, fire officials said Wednesday.

The fire at 656 W. MacArthur Blvd. broke out at about 12:30 a.m., causing significant damage to the building, fire Battalion Chief Erik Logan said.

The fire appeared to have started in the rear of the building based on burn patterns, where there was a lot of trash, and then moved inside, Logan said.

The fire scorched the walls and the back exterior, but there wasn't much inside to burn, Logan said. He estimated the total damage at about $100,000.

The building had been a longstanding squat for political activists who used it for organizing and events and overcame a legal battle to continue using the space last year.

The building consisted of a living space and a vacant RCA storefront. Dubbed the "Hot Mess House/RCA" or "the Compound," it has been used for various purposes since 2010, according to the squatters' website.

"Since December 2010 The Compound has weathered a myriad of transitions," the website states. "It was started as a queer safe space, and combined the Hot Mess House and RCA TV Repair Shop have housed literally hundreds of freaks, queerdos, radicals, hustlers, lovers, and comrades."

After a lawsuit attempting to force them out of the space was dropped last year, the group had projects in the works that included a neighborhood infoshop, community apothecary and medicinal garden, according to the website.

But from the lack of furniture and things inside, it was not clear whether anyone was living there when the fire broke out, Logan said. He said there were people on the corner watching the fire, but no one came forward to say they saw how it started.

Logan said the fire department has been unable to determine yet who owns the building.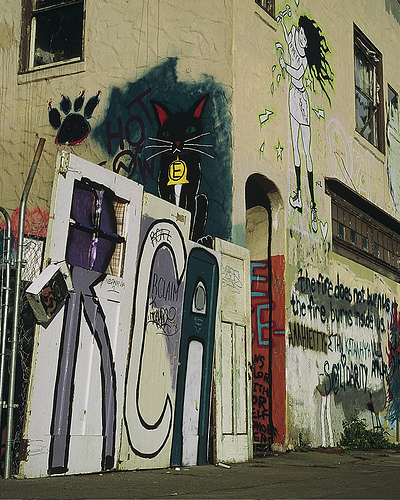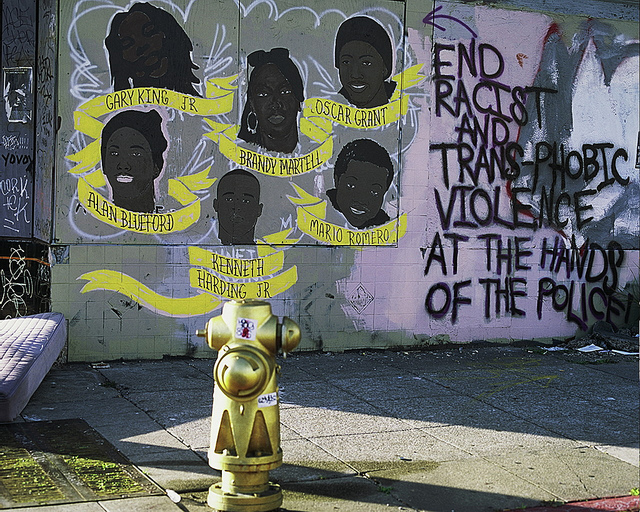 The exterior of the RCA, 2013