21.10.2010
On the 16th oktober a house in Hamburg was squatted just beside the Rote Flora.
Like most squattings in hamburg in the last years it was violently evicted by the police just a few hours later. Seven squatters were taken into custody and released immediately after. The police used watercannons and pepperspray against the supporters on the street.
0ut of the squatting declaration:
"we squatted an empty building in the Schanzenviertel, the house was nearly empty for over 4 years, maybe the owner wants to wait until the Rote Flora is evicted in order to sell the flats for higher prices.
In Hamburg rents are increasing, more and more rental buildings are turned into condominiums and there is more than 1 million squaremeters of vacant office space.
Resistance against this situation is spreading, people who are renting places refuse to pay rent increases, there are repeatedly squattings and on 23 oktober there will be a demonstration against empty houses, empty office buildings and housing shortage.
The demonstration will lead to the "Astra" tower, a huge office building in the middle of town that is 70 % empty.
We're gonna take the city!
we're gonna take houses!
If today this house will be immediately evicted, like it is "normal" in Hamburg, we will try to get a maximum of publicity for this and try to show in various ways what we think of vacant houses, evictions by the police and similar bullshit.
Privatisation, economisation of urban space, gentrification and banishment of people that are not exploitable are part of the same policy.
Therefore we have decided to not anymore squat rotten old buildings but to squat future condominiums.
Take whatever you like! Luxury for all!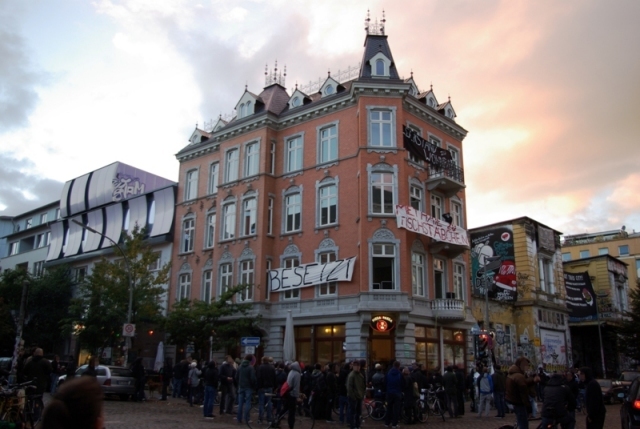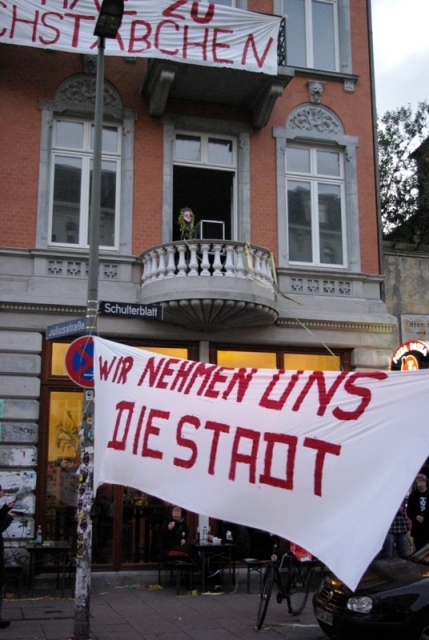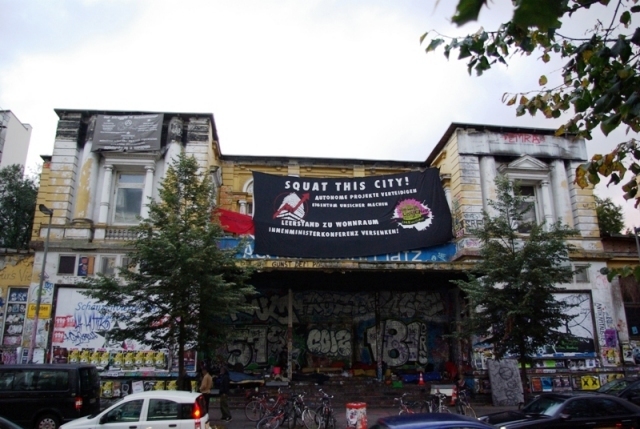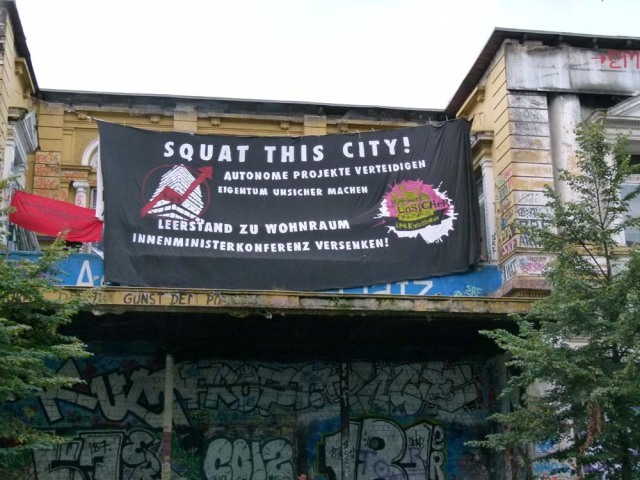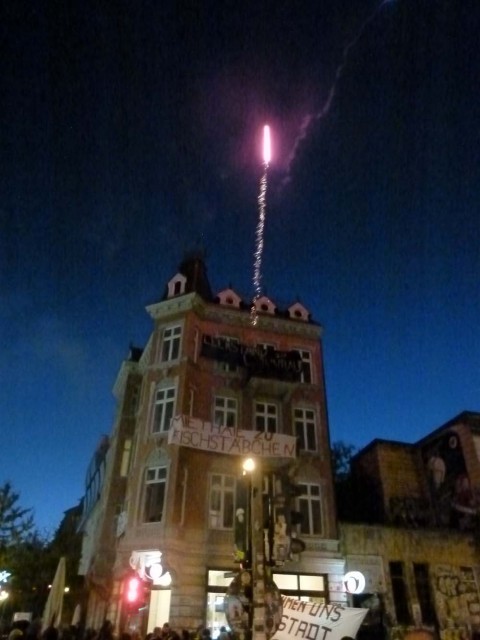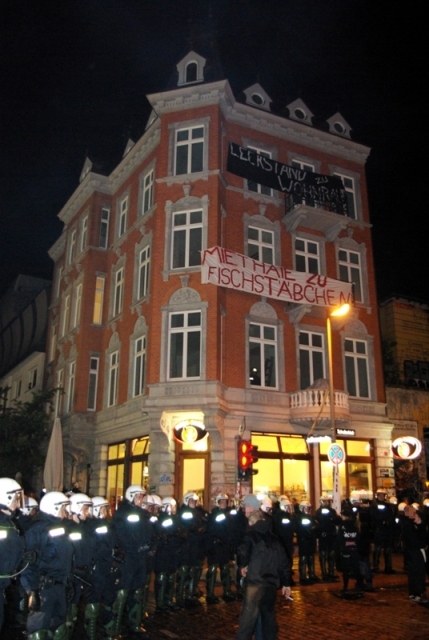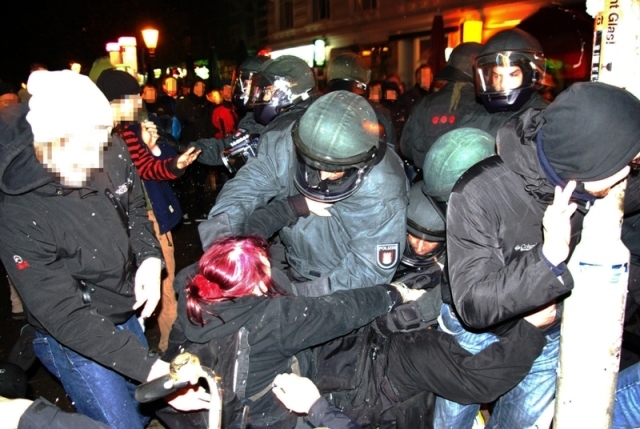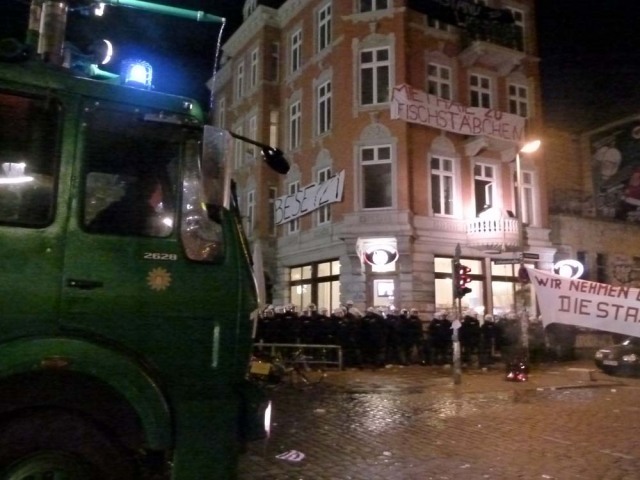 diditagain