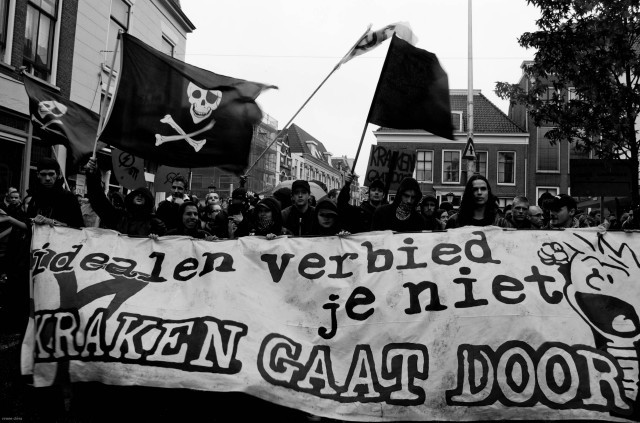 A demonstration was held in Utrecht on 24th October 2009 to protest against the law which would make squatting illegal in Netherlands. The law has been voted for around a week ago in the Lower Chamber. It passed through and now, the Senate will give its decision.
A report in English can be found here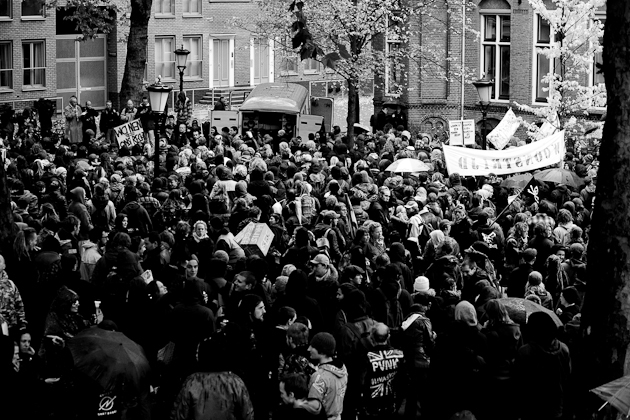 The action days will be held this weekend from 30th October to 1st November.
We call for decentralised actions of support in other countries!!
.