A timeline of events and actions in the Netherlands during the squatting ban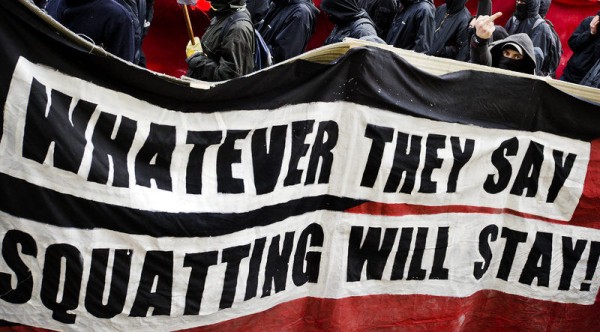 October 1st, 2010
The first day of the squatting ban.
Head of the police and a public prosecutor known for his hatred towards squatters are placed under 24-hour surveillance and protection after threatening texts (for example "an accident is just around the corner") are supposedly painted outside their houses the previous night.
In Amsterdam 1000 people take part in a demonstration against the squatting ban. During the demonstration a house is squatted, and slightly later a riot breaks out when the cops charge the crowd. The police uses tear gas for the first time in years. 2 cops, 3 cop horses and several squatters are injured. One squatter is beaten severely and ends up in hospital with a fractured skull. 11 people get arrested.
Photos.